2016 is drawing to a close and here we are, once again, preparing for the holiday season: Christmas trees are popping up on every corner, Jingle Bells is on continuous loop in Sydney's shopping centres and we're busy catching up with friends and frantically buying Christmas gifts.
It's also a time for reflection and there's no doubt that 2016 has been a landmark year for us.
The turning point was when Rosalie and I left our previous agency in Petersham and made the move to Croydon.
Looking back, this is what we saw..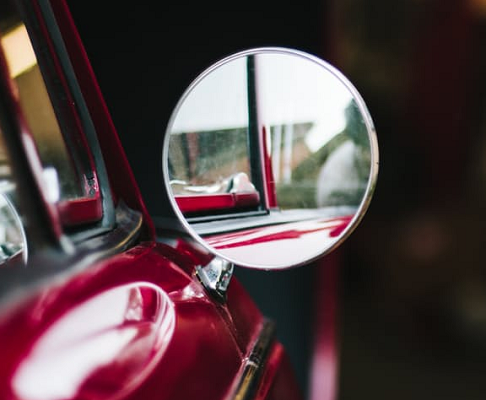 Risk and Reward
We had been observing the Croydon market for a long time and could see that it was experiencing rapid change. Younger families were moving in, drawn to pretty streets adorned with handsome Federation homes, a bustling shopping strip on The Strand and access to a range of quality schools. Croydon has fast become the talk of the town with many pundits predicting it would become the Paddington of the Inner West.
It wasn't long before our risk in moving our base of operations to Croydon was rewarded.
Record Demand
2016 has been our most successful year to date and has seen us selling a myriad of properties in diverse locations, from a Colonial stone cottage in North Parramatta to a funky modern strata title town house in Camperdown.
Demand remained at record levels throughout the year. Once again, record low interest rates and a growing population seeking to live near the CBD has resulted in prices that continue to climb. (Click on the image to find out more).
An example of this year's astonishing growth was a sale we conducted in November at 19 Bishop Street, Petersham.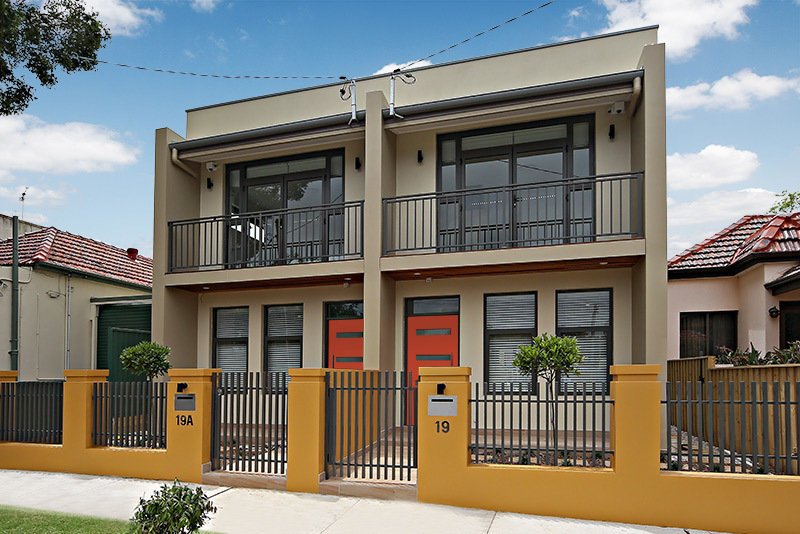 This property was constructed by a long term client and is a modern duplex three bedroom construction with some great eco features that captured the interest of young buyers.
We sold the identical corresponding duplex at 19A Bishop Street Petersham about a year ago for $1.34 million. To the owners' astonishment, we sold number 19 Bishop Street last week for $1.626 million, representing a growth of almost 20% in a little over a year.
This one sale illustrates the bullish nature of the Inner West market and underlines why investors care so little about rental returns when capital growth can deliver such dizzying numbers.
We love working with our loyal clients and take pride in assisting them and their friends to sell, rent and buy.
And we love making a difference. It was during a Saturday morning open home that we met the delightful Jordan Baker, loaded down with a fistful of property brochures and a tired baby, but armed with a fierce determination to find her dream family home.
Jordan's search had so far proven difficult and disappointing. She was to learn that most agents were giving her incorrect price guides and simply wasting her valuable time. We could see that she needed help so we took her aside and after several coffees and a complete debrief, steered her in the direction of a neighbouring suburb that she could afford. The Happy Ever After ending is that Jordan successfully secured her perfect family home a few weeks later.
It was only later that Jordan told us that she is a journalist for The Daily Telegraph and asked if she could write a story on her experience.
Jordan dubbed Rosalie her 'Real Estate Fairy Godmother'. (You can read the whole article here.)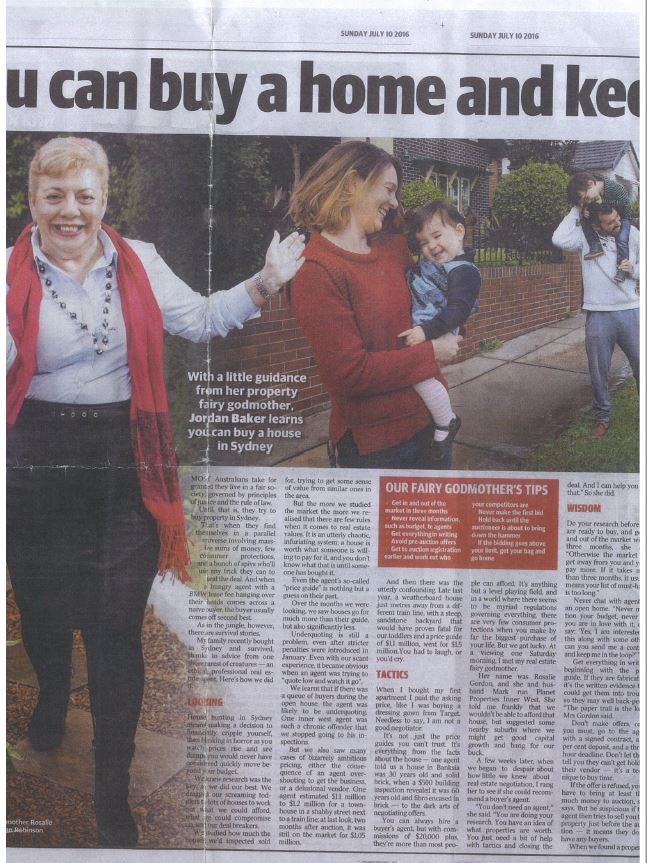 Commitment to customer service remains our greatest focus and is evidenced by our number of repeat clients. In recent agent ratings by "Rate My Agent" Rosalie has achieved some stellar figures. The average RMA score for agents across Australia is 30.63%. Rosalie 's RMA score for 2016 is an incredible 82.35%.
We are very proud of this achievement, knowing that it affirms both our commitment to the highest industry standards and our delivery.
Seasons Wishes
To sign off this last post for the year, we would like to sincerely thank our clients for your continuing support. After such a busy year, Rosalie and I are looking forward to the holiday season and to delivering even greater success in 2017.
We wish you all and your families a peaceful Christmas and a prosperous New Year.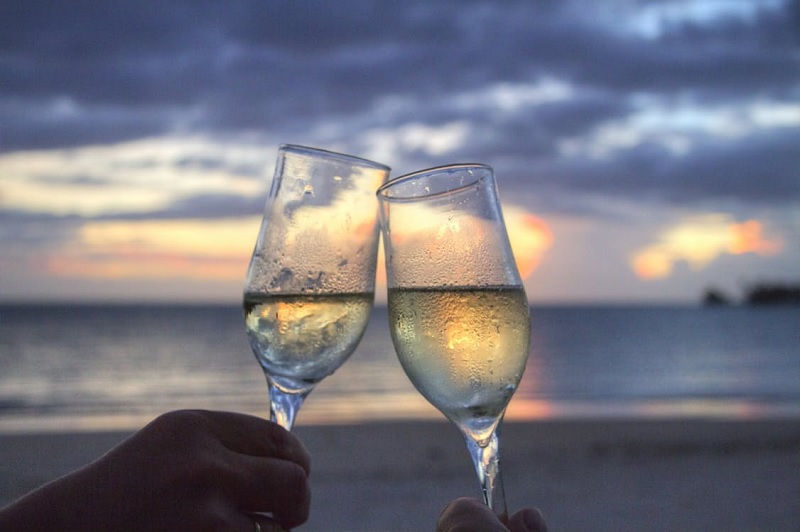 If you would like to be kept up to-date on property opportunities in Sydney's booming Inner West, please feel free to contact us or register your interest in our regular property updates by following the link below.
Register for Updates