The appeal of investment property can be very alluring for those who are fortunate enough to buy another slice of Sydney's real estate cake. Needless to say, the tough economic climate makes it all the more important for investors to have a strategy in place and a thorough understanding of tax, growth and housing demand indicators.
With all that as a given, it then comes down to finding the investment property that fits your strategy. To help with this process, we've distilled our experience into seven key rules that will make your investment path a profitable and rewarding experience.
While some of these "rules" may seem obvious, it's a combination of these guidelines that will reap the richest rewards.
As we often say to our customers when considering an investment property, "you are only as strong as your weakest link".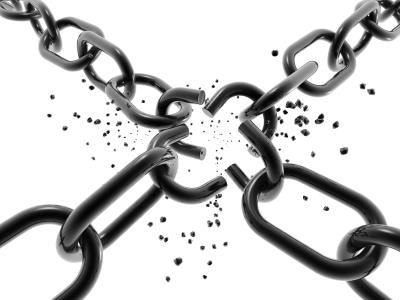 Location, Location, Location
Oft repeated but still true. Location delivers your goal – a return on your investment – and the key indicators for investment success are growth and demand, not 'new and shiny'. We have heard too many inexperienced investors project themselves onto the properties they are investigating. You would be amazed at how many times we've heard, "I don't like that kitchen", or "I hate the bathroom" all the while ignoring the fact that an older property may be located in the path of the next wave of growth.
Can't see? Don't buy!
Call us old-fashioned but it is reassuring to be able to drive past your investment property and put fresh eyes on its condition, if only to make sure that your tenant is not the car-hoarder-from-hell, or worse. Admittedly, our expertise has a geographical boundary but we have heard too many horror stories from investors in interstate or rural properties to not make it a rule when we give advice – if only for peace of mind – that if you can't easily view your property at least twice a year, don't buy it.
Investigate the transport links
Public transport links are a crucial factor. As a general rule, your investment property should not be further than a twenty minute walk to the bus or train, preferably both. Smart investors will take the time to walk from their target property to the nearest transport links. Good tenants want the convenience of getting to- and fro- from work with the least amount of fuss and experience has shown that properties that break this rule stay vacant for longer than their more convenient competitors.
Be aware of costs
Aside from the usual outgoings related to any property, such as council and water rates, there are the costs of keeping your property to an acceptable standard. Maintenance is cheaper than repair, so we advise investment home owners to have an annual budget for gardening and maintenance to ensure that the home always looks its best and major issues are identified and resolved early.
When the investment property is a unit, owners should cast a wary eye over strata levies. A big block with pools, lifts and gyms, for example, will require ongoing maintenance which will be reflected in higher levies that will impact your return. As a rule of thumb, smaller blocks with fewer lifestyle facilities are the better choice.
Don't skimp on insurance
Smart investors protect themselves. Rental bonds are simply not enough to cover unforeseen circumstances and even good tenants can lose their jobs and find they can no longer honour their lease. Conversely, the new tenant that started so well may suddenly go missing but not before trashing your property. It happens all too often and landlord insurance will cover the scenarios of malicious damage and loss of rent. Frankly, if you can't afford the insurance then you can't afford to be a property investor; it's just not worth the risk.
Choose a professional agent
It is always wise to choose a professional agent to manage your investment property. Do your homework. Speak to friends who are investors and ask them for their experience. Interview prospective agents and ask for references. It is best if you can contact some of their landlord-clients and speak to them to see if they're happy. The golden rule is that you want an agent to MANAGE your property, not just collect rent on your behalf. A managing agent does not have to be in your suburb to be effective, so cast a wide net in your search for the ideal professional.
Have an exit strategy
This rule could also be called "don't be vague". Too many people buy an investment property with no real idea of what they want to achieve. As a rule of thumb, smart investors look no further than five years ahead. If you find, for example, that your investment property has increased in value by 50% in three years, ask yourself if this is sustainable into the future. Because you have researched your market and understand the property growth cycle, you will recognise that you've jumped onto the skipping rope at just the right time and it could be time to jump off. Protecting yourself by setting goals and having an exit strategy worked into your financial plans.
One of the hardest things to find when entering the housing market is where to go for reliable, informed advice. Rosalie and I are always looking for ways to help people make the right property choice and we are experts in the Inner West's real estate market.
If you would like to receive a no-obligation, up-to-date analysis of Sydney's Inner West property market, simply register your interest with us and we will be in touch.