The Agency Debate
Once you decide to sell your house, the question of appointing an agent to represent you will be next on the 'to-do' list. You may already have an agent that you know and trust, so you can tick this one off and move on. Otherwise, the question remains: what type of agency is the best fit for you – a franchise or an independent 'boutique' agent?
Does Size Matter?
With over twenty years of experience across both types of business, Rosalie and I are well placed to shed some light on this particular 'size matters' question.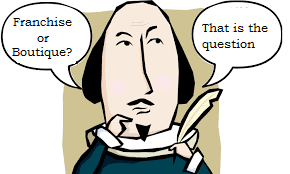 The list of franchise real estate agencies is very long and includes names such as Ray White, L J Hooker, Professionals, Elders, Raine & Horne and Century 21, to name just a few.  Franchise real estate agencies feature prominently throughout Australia, their brand recognition is well supported by corporate marketing budgets.
The common theme fostered by their advertising is that each office works together on your behalf as a national team, sharing databases and introducing buyers to each property.
In a highly competitive industry such as real estate, you can expect all agencies to closely guard their territory and customers from other agents, including fellow franchisees. So, it is  more often the case that franchisees see each other as a threat to their own business and rarely even speak to each other, let alone share data and information.
Franchise agencies are systemised and sales focused, with the advantage of being backed by corporate marketing power and brand recognition. Still, at the end of the day, it is the quality of relationship between the seller and their representative that will shape the outcome of the transaction.
Flexibility Differentiates
Independent real estate agencies do not work to a formula, so they have the freedom to adapt to the needs of each client.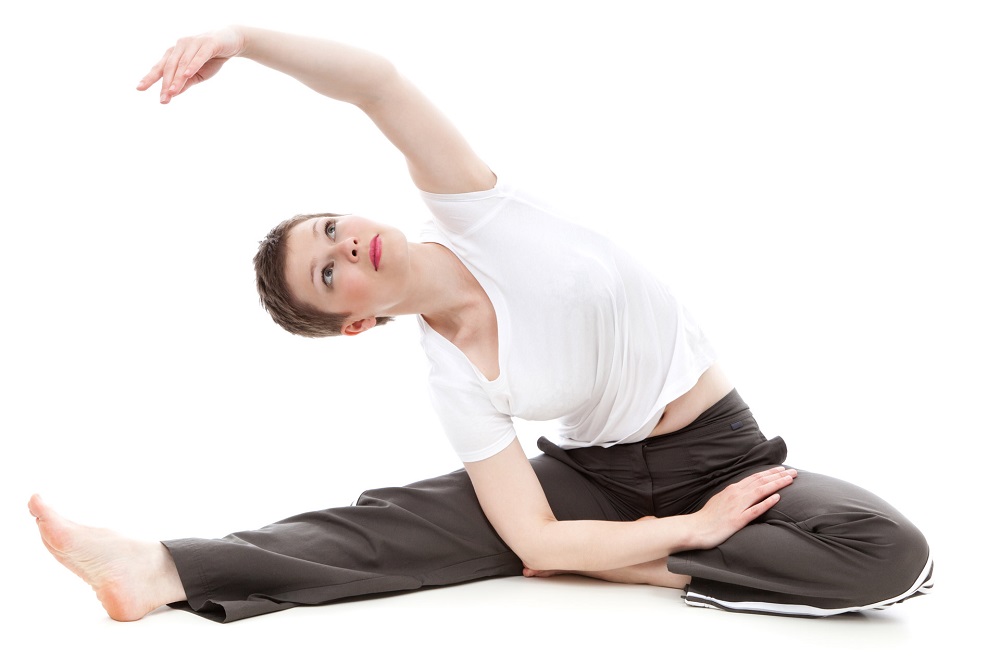 The independent agencies are characterised by smaller teams that must work together to achieve mutual goals.
An independent agency is not hampered by franchise rules and can offer individualised customer care by tailoring services to specific needs.
Without the perceived advantages of a national brand to win over customers, the independent real estate agency must work even harder to differentiate themselves in a competitive market.
The rewards and customer satisfaction, however, are immeasurably greater because their survival depends upon happy customers actively promoting and referring new business to them.
The perception that every franchisee in a national network is working "hand-in-hand" to sell your home is false.
An independent agency's success is directly related to their standard of service and strong community relationships.
Independent agencies are often run by the owners of the business, who are a part of the community in which they are operating.
Not all
hamburgers

 agents are alike

The success of the franchise model – be it hamburgers or real estate – is based upon a system of standardised product, over-the-counter service and out the door as fast as possible.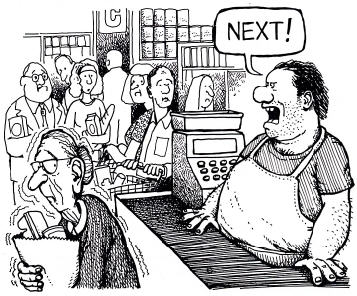 We can draw a comparison between the type of product and service you  might expect at a McDonalds to your local corner store or milk bar: the independent agent will take the time to get to know you, to understand your needs and relies on that relationship for repeat and referral business.
Of course, there are excellent, qualified individuals  in both type of agency but if you want an agent that is solely focused on customer satisfaction and not their monthly sales targets, then the independent real estate agent is a clear choice.
All established real estate offices will have a database of buyers – so when it comes to selling your house, it really does come down to the agent's reputation and referrals, the kind of service you require from your agent and the relationship that you are looking for throughout the sales process.
Because an agency may be classified as 'boutique' and by inference 'small', does not mean they do not have a strong presence in their local market. The opposite is usually the case. An independent real estate agency's livelihood is dependent upon them being individually respected in the community in which they live and work. An agent in a franchise office, however, can hide behind results that may not be theirs.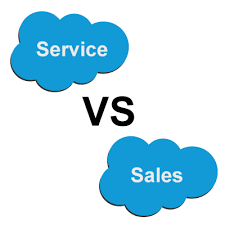 Rosalie and I work on all aspects of your property sale and you – the customer – have our undivided attention through the whole campaign. We love being a "boutique family run independent local business". When it comes to delivering service, our size is our strength.
Learn more about property opportunities in the Inner west. Feel free to contact us, or register your interest in our regular property updates by following the link below.
Register your interest