Four steps to getting the best price for your house
Let go
Once you've made the decision to sell, begin to distance yourself from the space that has been your home; see it through the eyes of potential buyers. Easier said than done, but with practice this will help you to focus on your objective.
Clarity
Your property is for sale, so take a deep breath and 'de-personalise' the house. Remove clutter and distractions such as family photos, even the toaster on the kitchen counter.
Focus
Giving your house a "lived in feel" is an excuse for not cleaning, tidying and organising. If you're not able to de-clutter and style the property, pay a professional to do it. The results will be a house that sells faster, and for more.
Purpose
Every room needs to have an identity of its own. If a room has been used as a spare sewing / storage / office space, choose one purpose and make the room instantly recognisable.
Your Agent, Your Choice
Buying and selling property is a demanding experience. Minimise the stress by appointing a reputable agent with a strong track record and intimate knowledge of the local area.
Hitting the Housing Market
Being realistic about your desired price and the value of comparable properties will make sure that your house is priced correctly for the market.
Successful House Sale
Say goodbye to the past and hello future! A realistic and professional approach will result in the best possible price for your house, with the least amount of stress.
Your Sales Team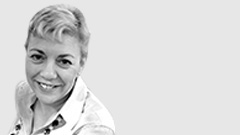 Rosalie Gordon


(02) 9747 8888


0416 198 261
rosalie@planetproperties.com.au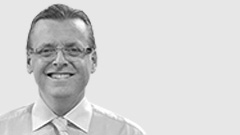 Mark Gordon


(02) 9747 8888


0414 797 779
mark@planetproperties.com.au
Facilitate a quick sale for the highest return by putting your house sale in the hands of the Inner West's most trusted agency team.
Helpful and Supportive
Knowledgeable and Experienced
Reputable and Licensed
The Inner West Experts
Would you like to know more about preparing your house for sale? Visit our blog for handy tips and suggestions, or contact Rosalie and Mark Gordon to register your property for sale, today.